Welcome to Rhapsody Samoyeds
Home of quality Samoyeds for Family Companions and the Show Ring!
Ree has been bred and puppies are due mid July 2017
Megan will be bred at the end of the year
Like the Rhapsody Samoyed Facebook page and follow us for updates on
the pregnancy and other news on our Pack.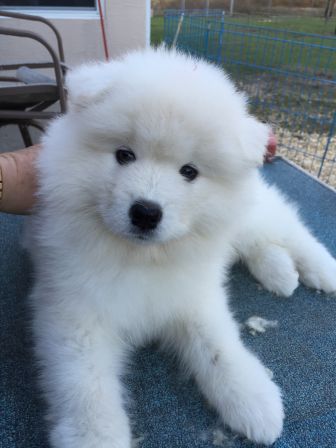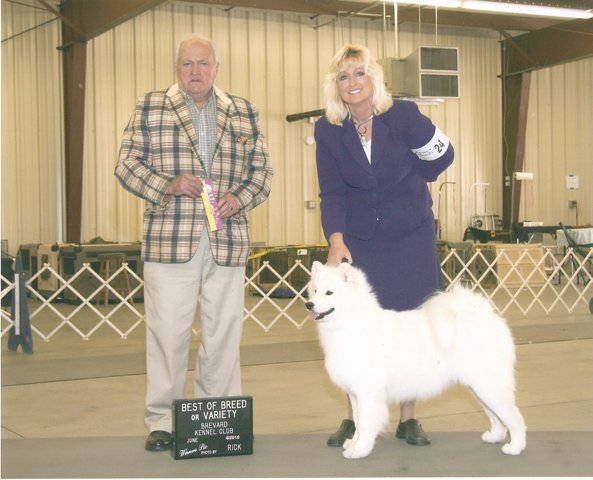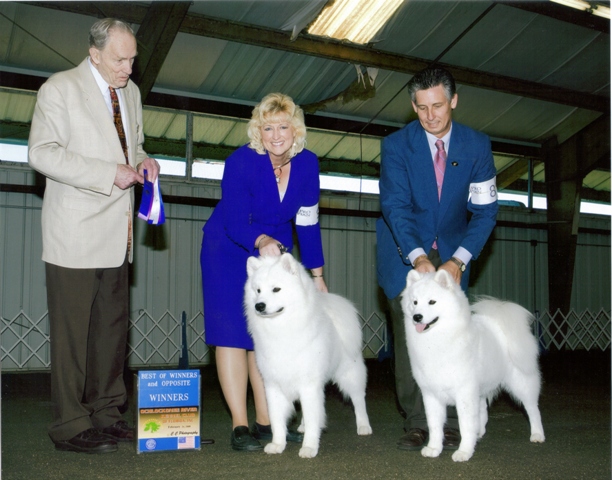 Rhapsody Samoyeds is a small hobby kennel.
We usually only breed one litter per year and have a waiting list before the puppies are born. Located in central Florida allows us access to shows both in the state and beyond. I am a member of the Samoyed Club of America as well as the Samoyed Fanciers of Central Florida and a local All-Breed club.  Our dogs are part of our family and live a happy life with us. I strive to continue to grow in knowledge of this wonderful breed. Tim and I work together to train and care for our dogs. My sams have pedigrees from many of the greatest samoyeds in history and are available upon request. I am so fortunate to have had the opportunity to be mentored by amazingly successful people in this breed. I have been involved in samoyeds both showing and breeding since 1995 when I finally acquired my first samoyed "Trip". It has been a fun and exciting journey since then with the pleasure of many friends (both of the furry kind as well as the human kind).
Come take a look and meet some of our special samoyeds…..